August 23-26, 2018
For ladies who love the lakes!
Sleeping Bear Surf & Kayak &  Fluid SUP are teaming up to bring you a epic weekend of yoga and surfing on Lake Michigan!
Do you feel a strong pull to be on the water? Feminine energy is directly related to the water element. It's fluid, receptive quality is calming, adaptive and nourishing. It's strong, yet forgiving and powerful, yet graceful. It cultivates a sense of peace within us.
Join Ella and Leda, two of Lake Michigan's most passionate female surfers this summer for a long weekend of female empowerment through yoga, surfing and SUP on Lake Michigan. Start your mornings with an awakening SUP yoga practice. Spend your afternoons taking your surf and SUP skills to the next level, and end each day with a relaxing yoga session on land. Be apart of a community of women who have a thirst for adventure.
Cost of retreat:  
Space is filling up so please reserve before spots are no longer available!
$800 single bed in community space in guesthouse (community bathroom)
$900 queen size bed in small private room in guesthouse (community bathroom)
What's included: 
Magical lakeside accommodation (prices vary)
Daily meals: freshly made, healthy, delicious vegetarian meals with local ingredients. (Meat option with dinner)
Daily yoga & SUP yoga classes
Daily Surf & Paddling lessons
Full time instructors to support & cheer you on at all times
Transportation during shred camp for SUP / surf safaris (can be arranged to/from airport)
Your instructors: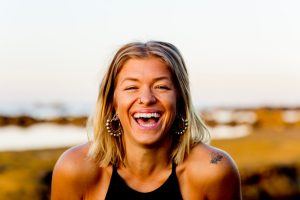 About Leda: Ever since catching her first wave on the Great Lakes in 2003, Leda has dedicated her life to being on the water. Her mission is to empower women through yoga and board sports. As one of Michigan's most experience SUP yoga teachers, she finds SUP yoga is the perfect blend of her love of yoga and the water. She currently splits her time between paddling downwind and surfing on the Great Lakes, paddling down whitewater and surfing river waves in Colorado, and leading yoga and surf retreats around the globe.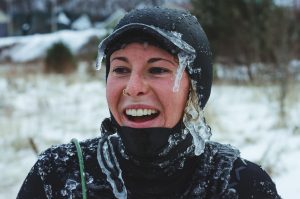 About Ella: Daughter of the owners of Sleeping Bear Surf & Kayak, Ella has grown up along the shores of Lake Michigan, surfing, paddling and indulging in the abundance that is the Sleeping Bear Dunes National Lakeshore. Surfing is her passion: the way she expresses herself, challenges herself, and where she feels most at home. She is also an avid paddler, and water-woman on multiple fronts. When she is not seeking waves south of the border, she is at home in Northern Michigan teaching all walks of Earth how to surf as she has for the last five years. She also runs SBX Waterman Camp for kids too. Her greatest joy comes from sharing her passion with others.
Weekend breakdown: 
Thursday, August 23: 
5pm: Arrival and settle into rooms
5:30-6pm: Welcome circle, orientation
6:30pm: SUP Yoga with a beginner SUP lesson
8pm: Dinner
9pm: Bonfire with women's circle, meet & greet, meditation & intention setting
Friday, August 24th:
7-8am: Optional Morning Paddling & Meditation
8-9am: Breakfast
9-10:30am: SUP yoga & Paddling Skills clinic
10:30-11am: Break
11am-1pm: Lesson time on the water (Surf dependent)
1-2pm: Lunch
2-6pm: Free time to use your skills
6:30- 7:30pm: Yin/restorative yoga practice
8pm: Dinner
9pm: Bonfire
Saturday, August 25th: 
7-8am: Optional Morning Paddling & Meditation
8-9am: Breakfast
9-10:30am: SUP yoga & Paddling Skills clinic
10:30-11am: Break
11am-1pm: Lesson time on the water (Surf dependent)
1-2pm: Lunch
2-6pm: Free time to use your skills
6:30- 7:30pm: Yin/restorative yoga practice
8pm: Dinner
9pm: Bonfire
Sunday, August 26th: 
7am: Sunrise yoga on the beach
9am: Breakfast
10-2pm: On the water (dependent on surf)
2pm: Closing yoga practice & meditation
Departure by 3pm